First Base acquired the Gardiner Haskins' Soapworks site in Old Market, Bristol, earlier this year. The site is located north of Temple Meads train station, to the east of the city centre and in close proximity to the range of shops and services in Old Market.
The site is bounded by Straight Street to the north, Russ Street, New Thomas Street and New Kingsley to the east, Old Bread Street to the south and Slees Lane to the west.
The site measures 2.25 acres in size and includes approximately 165,000 sq ft of existing buildings including the Soapworks building (former Gardiner Haskins warehouse).
First Base is looking to sensitively restore this cherished building and complement this with new buildings that will positively contribute to its surroundings. Once completed, the Soapworks building will include an exciting mix of modern, flexible and creative commercial and co-working space, as well as a vibrant and independent food and drink offer.
Gardiner Haskins, an indepedent homeware retailer, has recently moved to new premises adjacent to the Soapworks site, where they continue to trade successfully. For further information about Gardiner Haskins please visit their website: https://www.gardinerhaskins.co.uk/
A beloved landmark, in the heart of Bristol.
THE DISTINCTIVE WAREHOUSE AND ITS SIGNAGE IS AN ICONIC IMAGE OF BRISTOL.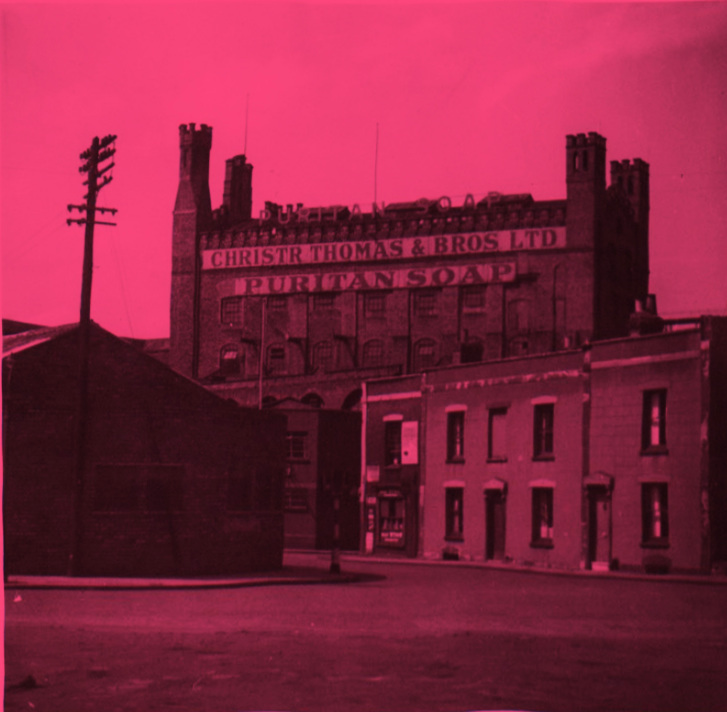 Learn more about the people behind the redevelopment.
Find out more about First Base and their significant experience of successfully delivering mixed use developments across the UK.